Children (11 & Under)
From £7
Hot Towel Wet Shave
From £25
Scissor Cuts (Dry)
From £15
Wedding Packages & Other Services
Bridal Hair Service – prices by consultation – in salon or location based.
Groom Wedding Services -by consultation in salon ( hot towel wet shave, signature cut)
Pamper Parties for up to six guests. Why not book out the salon on a Sunday and get the VIP treatment. Price by consultation.
Session styling for events – photographic shoots – cat walk – theatre work – price by request/consultation.
Education Packages
The courses can be held at Spruce or at your chosen location.
Models or mannequin heads can be used.
Course structure can be adapted to individual needs.
For prices contact Elaine Smith
Phone 01631 566 753 – elaine@spruce-oban.com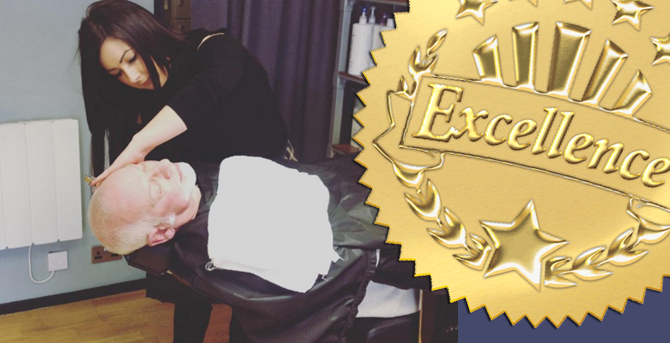 Designed for people who have a qualification or completing a qualification in hairdressing.
The course will give you confidence and guidance in the four basic cuts which will enable you to progress to creative cutting.
Basic Cuts are;- One Length – long Graduation – Short Graduation – Uniform Layer
This course would be beneficial to students who are doing a SVQ 2 to support their cutting skills.
For students who are waiting to progress onto a SVQ 3 and want to improve on their basic cutting skills.
For stylists who would like to brush up on basic skills.
Designed for people who want to learn or perfect their blow drying skills.
This course does not require you to have a hairdressing qualification.
Curly blow dry – volume – straight glossy finish – movement.
Come along with a friend and learn something new.
Opening Hours
Sunday
Special Request Only